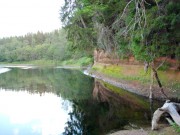 Briedisi (Deers) Rock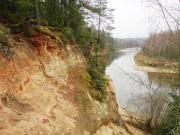 Erglu (Eagles) Cliff (previously called Organ Cliff)
One of the most beautiful and largest cliffs in Latvia. Majestic sandstone wall rising out from Gauja River. At the low water periods the height of vertical wall reaches 22 m, 18-20 m height continues for

_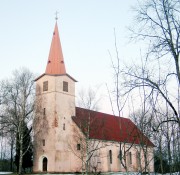 Nitaure Evangelic Lutheran Church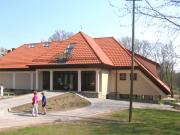 Valmiera Local History Museum
Regular expositions about the region's history and other exhibitions are arranged here. The museum offers educational programmes and historical plays as well as traditional wedding programmes.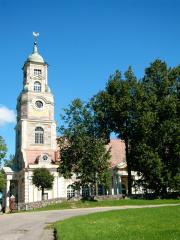 Aluksne Evangelic Lutheran Church
built between 1781 and 1788 upon the initiative of the Aluksne castle owner Otto Herman von Vietinghoff, is a remarkable sample of Latvian early Classicism. The architect was Christoph Haberland. The height

_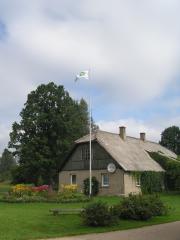 "Lielkruzes"