September

18

19

20

21

22

23

24

25

26

27

28

29

30

October

1

2

3

4

5

6

7

8

9

10

11

12

13

14

15

16

17

18

19

20

21

22

23

24

25

26

27

28

29
Guests - 189
Registered members - 0

Dannenstern House

Print verssion

Attention, this is national scale cultural monument!!!
The visitors are pleased to act carefully and with respect to cultural monument. For intentional or accidental damage can be applied administrative liability.
Interesting objects around
Nearest in category(-ies):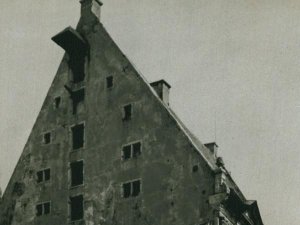 If You are registered User You can upload Your picture for this object if You have some.
Register
Location on Map
Weather in Vecriga (Old Riga, Old Town)