September

25

26

27

28

29

30

October

1

2

3

4

5

6

7

8

9

10

11

12

13

14

15

16

17

18

19

20

21

22

23

24

25

26

27

28

29

30

31
Guests - 263
Registered members - 0

Pharmacy Museum

Print verssion
Contacts
| | |
| --- | --- |
| | +371 67213008 |
Description
In 1987 this 18th century architectural monument - a dwelling in Old Riga - was opened to the public as a museum devoted to the development of pharmacy in Latvia until 1940. The fascinating collection includes documents from the 17th-19th centuries, books, drugs and devices for their production, samples of medicines produced by Latvian pharmaceutical firms, decorative pharmaceutical containers and prescriptions and the interior of an early 20th century pharmacy. A medicinal herb garden has been planted in the yard of the museum.

Pauls Stradins Museum of the History of Medicine
(Riga, Antonijas iela 1, Riga, LV-1360 Phone 7222656, 7334223)


Jekabs Primanis Anatomy Museum
(Riga, Kronvalda bulvaris 9, Riga, LV-1310 Phone 7325104 Fax 7211323)


Professor Aleksandrs Biezins Museum
(Sarkanu par., Dilmani)
Nearest in category(-ies):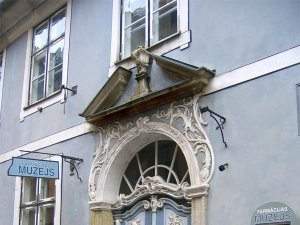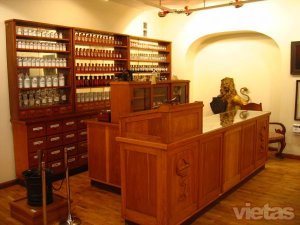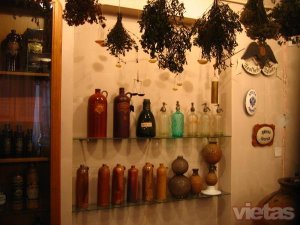 If You are registered User You can upload Your picture for this object if You have some.
Register
Location on Map
Weather in Centra apbuve