August

15

16

17

18

19

20

21

22

23

24

25

26

27

28

29

30

31

September

1

2

3

4

5

6

7

8

9

10

11

12

13

14

15

16

17

18

19

20

21

22

23

24

25
Guests - 82
Registered members - 0

"The Three Brothers" - Residential Building Complex

Print verssion

Attention, this is national scale cultural monument!!!
The visitors are pleased to act carefully and with respect to cultural monument. For intentional or accidental damage can be applied administrative liability.
Description
The Three Brothers are an example of Medieval residential structures in Rīga - three buildings that were put up on very narrow strips of land. The façades and interiors provide a textbook example of the development of architecture over the course of time. Mazā Pils iela 17 is the oldest stone residential building in Rīga (late 15th, early 16th century), and its distinctive chimney has been preserved. The façade is accepted with a step-type pediment and a Gothic niche. Number 19 was put up in 1646, while Number 21 took on its appearance in the late 17th century. One of the walls in the interior yard of the structure contains the oldest known city emblem of Rīga, along with some stone portals
Interesting objects around
Nearest in category(-ies):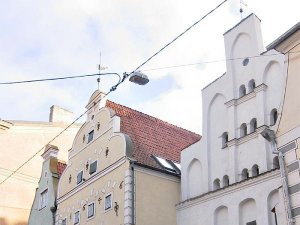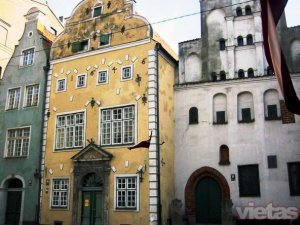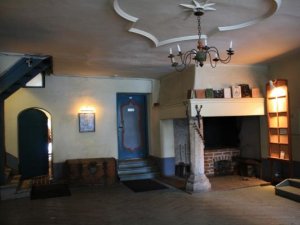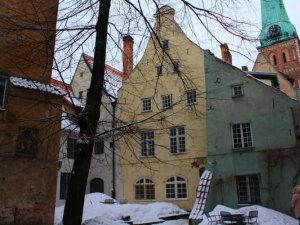 If You are registered User You can upload Your picture for this object if You have some.
Register
Location on Map
Weather in Vecriga (Old Riga, Old Town)