August

8

9

10

11

12

13

14

15

16

17

18

19

20

21

22

23

24

25

26

27

28

29

30

31

September

1

2

3

4

5

6

7

8

9

10

11

12

13

14

15

16

17

18
Guests - 83
Registered members - 0

Tukums Hillfort

Print verssion
Description
Tukums hillfort
is found quite a ways from the modern town centre and dates back to the 12th century.

It was inhabited by Livs and Kurši.

The hillfort was never completely finished because its construction was interrupted by the German crusades.

Archeological findings show proof of the inhabitants of this time.
Interesting objects around
Nearest in category(-ies):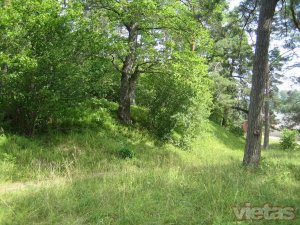 If You are registered User You can upload Your picture for this object if You have some.
Register
Location on Map
Weather in Velki